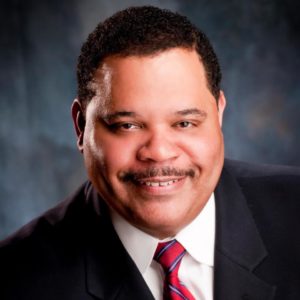 Tony grew up in Anne Arundel County, graduating from Arundel High School in 1979. He went on to graduate from South Carolina State College in Orangeburg, SC in 1983. Tony graduated top in his class and was honored by numerous organizations, including Who's Who Among Students in American Universities & Colleges and the National Dean's List. The honor that Tony is most proud of, however, is being named a Distinguished Military Graduate through the Reserve Officer Training Corps, just as his father had been upon his graduation from Morgan State University a generation before. Upon graduation, Tony accepted his Commission as an Officer in the United States Air Force. He served our great country for eight years and was well-decorated as an Intelligence Officer. Tony voluntarily separated from the Air Force in 1991.
While in the Air Force, Tony attended and graduated from the American University, Washington College of Law in Washington, D.C. Upon his separation from the Air Force, Tony was sworn in as an Assistant State's Attorney in Prince George's County, MD. After eighteen months, Tony was asked to join the Charles County State's Attorney's Office (CCSAO), where he prosecuted all types of crime until 1997. In 1997, Tony went into the private practice, during which he litigated cases in every jurisdiction in Maryland and many states throughout the country, including New York, Kentucky, Virginia, Delaware, and Washington, D.C.
In 2003, after six years of success in private practice, Tony returned to the CCSAO to become Deputy State's Attorney. Tony served the citizens of Charles County in that capacity until January of 2011, trying virtually all of the most serious and infamous cases in the county. In 2010, upon his predecessor's retirement, Tony ran for and was elected State's Attorney in November of that year. On January 3, 2011, Tony made history when he became the first African-American to take the oath of office as the State's Attorney for Charles County, Maryland. Tony was re-elected State's Attorney in 2014.